Association Member Detail
Kaohsiung Global MICE Association (KGMA)
INFO
Address: No.492, Jiouru 2nd Road, Sanmin District, Kaohsiung City 807, Taiwan
Tel: +886 7 312 6133
Fax: +886 7 322 0971
E-mail: fengmin.radio@msa.hinet.net
Website: http://www.kgma.org.tw
Contact Person: Ms. Marina Yuan, Founding Chairperson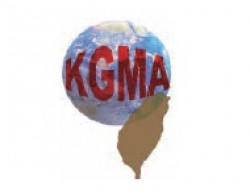 About the Association
Kaohsiung Global MICE Association is an industry- related service coordinating and integrating both foreign and domestic conferences and exhibitions. We set out to work with international exhibition organizers in an attempt to enhance conference and exhibition service quality and exhibitors' brand image. Furthermore, T-style integration platform is offered to follow the trend towards this T-style integration era. Welcome to contact and join us.

The Objectives of the Association are to Succeed in the Following Tasks:
- To assist domestic exhibition industry and its relevant industries in cooperating with one another and learning from communication and experience sharing.
- To hold professional and technical irregularly-scheduled training courses as well as workshops.
- To invite foreign professional event organizers over to Taiwan in a bid to deepen international understanding.
- To promote international conferences and exhibitions.
- To strive for being a host of international organizations' annual conferences and relevant meetings in order to acquire appropriate expertise and training courses.
- To make every endeavor to boost tourism and business travel in Kaohsiung City to further promote Kaohsiung as a ci ty famous for international exhibitions.
- To make and efforts helpful to the Association's business operation and development.
Back to list