Association Member Detail
Nippon Display Federation (NDF)
INFO
Address: Ginza1-14- 6-5F Chuo-ku Tokyo, 104-0061 Japan
Tel: +81 3 5524 3101
Fax: +81 3 3564 6116
E-mail: e-kanesaka@display.or.jp
Website: http://www.display.or.jp/index.html
Contact Person: Ms. Etsuko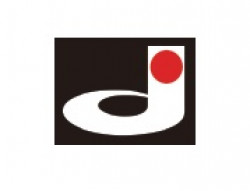 About the Association
NDF is a national organization consisting of prefectural display associations in Japan. On a regular basis, prefecture-based activities are conducted by the respective local associations, and national-level activities are addressed by the Federation. As an incorporated association, NDF also engages in public interest activities to support government policies.

In recent years, our activities have focused on the two key issues: enhancing networks and helping community revitalization. I believe that NDF's membership in AFECA will contribute greatly to networking between Japan and the rest of Asia at the national, regional and municipal levels.

Meanwhile, the Japanese government set up a policy of promoting MICE in 2009. NDF has assisted in the national policy, considering MICE promotion as a means of community revitalization and taking advantage of its feature as a nationwide organization.
Back to list