Association Member Detail
Philippine Association of Convention/Exhibition Organizers and Suppliers, Inc. (PACEOS)
INFO
Address: 72-C Esteban Abada Street Loyola Heights Quezon City . Philippines
Tel: 63 917 673 0972
Fax:
E-mail: secretariat@paceos.org
Website: http://www.paceos.org
Contact Person: Marisa D. Nallana, Chairman / Monette I. Hamlin, President / Beverly T. Aguilar, Secretariat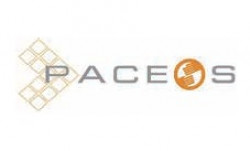 About the Association
* Overview of PACEOS
Established in 1981, the Philippine Association of Convention/Exhibition Organizers and Suppliers, Inc. (PACEOS) is a non-profit association composed of professional event/exhibition/ convention organizers and their partners in business – venue owners, booth contractors, freight forwarders, and hotels as well as institutions offering allied services, such as travel and tour agencies, airlines, printing, and other agencies.

One of the Association's missions is to play a significant role in developing the Philippines into a leading exhibition and convention destination in the region. It remains steadfast in its efforts to raise the level of professionalism and operational standards in the industry through different activities, programs and keeping in constant contact with its members.

A founding member of the Asian Federation of Exhibition and Convention Associations (AFECA), PACEOS has participated in various trade missions overseas. Together with the Department of Tourism (DOT) and the Meetings, Incentives, Travel, Events/Exhibitions, Philippines, Inc. (MITE), PACEOS has co-convened MICECON 2009 in Subic and MICECON 2011 in Cebu, the country's premiere annual tourism event focusing on the M.I.C.E. Market. MICECON 2013 was held in Davao City last March 6-9, 2013 while MICECON 2014 was held in Fontana Clark last June 4- 7.

PACEOS organized the Philippine Asian M.I.C.E. Forum in 2008, and is closely coordinating with the Tourism Promotions Board (TPB) for another Philippine Asian M.I.C.E. Forum. The forum will examine country specific M.I.C.E. industries, focusing on successful M.I.C.E. venues in the region and how they are addressing increased competition from emerging competitors that are offering increasingly attractive incentive packages.

In 2010, PACEOS together with industry professionals established the Philippine M.I.C.E. Academy, a training institution designed to uphold the highest standards in the M.I.C.E. industry through relevant continuing education programs. The Academy provides industry practitioners better knowledge, updated techniques, and latest trends in various areas pertaining to the M.I.C.E. industry. To strengthen the knowledge bank of the industry, PACEOS has published An Official Guide to Events Planning in the first quarter of 2012 and this guide is available at the local bookstores. Last year, an advance training for the M.I.C.E. professional, entitled : The M.I.C.E Savvy" was held on October 28-30, 2013 at SMX Convention Center, SM AURA, Taguig City.

PACEOS is also in the process of expanding, by way of establishing chapters in Cebu and Davao. All these endeavours have helped promote the country's trade fairs and events, opening up more avenues for businesses in the country, and helping create numerous job opportunities for Filipinos.

* Objectives
As an industry association, PACEOS sets the following objectives:
- Promote the professional development of practitioners in the Philippines in the Convention/ Exhibition Industry.
- Promote the Philippines as convention and exhibition destination for international events in Asia.
- Maintain the highest ethical standards of business conduct by industry practitioners.
- Provide members and industry players trends & updates in the global M.I.C.E. market.
- Network with other exhibition and convention organizations worldwide for knowledge and global perspective.
- Encourage the local convention and exhibition industry to upgrade its standard of sales and services to meet international expectations.
- Establish an accreditation system of standards for national and international conventions, trade fairs, exhibitions and special events as well as for its practitioners.
- Establish a "clearing house" for conventions, fairs, and exhibitions organized in the country to avoid an overlapping of themes to the detriment of the event in general to the exhibition, convention, participants and visitors in particular.
Back to list