Association Member Detail
Xiamen Convention & Exhibition Association (XMCEA)
INFO
Address: Room 4207, Level 2, 20#Gate, Xiamen International Conference & Exhibition Center, 198# Conference and Exhibition Road, Xiamen, China
Tel: +86 134 5920 0960
Fax: +86 592 221 3716
E-mail: xmcea3@163.com
Website: http://www.xmce.org
Contact Person: Linda Chen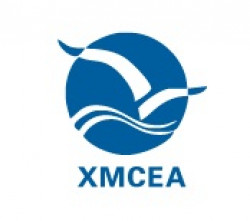 About the Association
Xiamen Convention & Exhibition Association was founded on April 19, 1999, boasting one of the most time-honored organizations of its kind ever established in convention and exhibition city in China. This association, under the leadership of Xiamen Municipal Government and relevant departments, is a voluntary, non-profit and local organization as well as a legal entity, featuring affiliates from relevant social groups in convention and exhibition industry in Xiamen. The competent department of the industry is Xiamen Municipal Commerce Bureau.

The objective of the Association is to serve as a bridge to render services to the enterprises, the government; and to boost the economic and social development of Xiamen.

The mission of the Association: 1. To collaborate with Xiamen Municipality to conduct research on convention and exhibition industry, and to make relevant industry policy suggestions; 2. To promote and implement governmental policy and drive the industry development.; 3. Responsible for statistical work of exhibitions and conventions in Xiamen; 4. Responsible for assessing exhibitions and conventions; 5. Responsible for examining and verifying the new exhibitions in Xiamen; 6. Responsible for qualification of exhibition design and construction companies; 7. Responsible for assessing and evaluating conference hotels in Xiamen; 8. Responsible for organizing the promotion work of Xiamen exhibitions and conventions; 9. Responsible for construction and operation of Xiamen exhibitions and conventions industry public information service platform (Chinese/English); 10. Responsible for editing and issuing Dynamic Report on Xiamen Convention and Exhibition Industry; 11. Responsible for editing and producing Annual Report on the Development of Convention and Exhibition industry in Xiamen;12. Responsible for marketing monitoring for convention and exhibition industry, editing economic benefit analysis report of Xiamen convention and exhibition; 13.Responsible for research project on convention and exhibition; 14.Responsible for convention and exhibition policy advisory, project mentoring and industry training; 15.Responsible for industry standard formulation and industry self-regulation.; 16. Responsible for organizing marketing, promotion activities on convention and exhibition entrust by Xiamen municipal government; 17.Responsible for cooperation and communication on convention and exhibition domestic and abroad.

So far, Xiamen Convention and Exhibition Association owns nearly three hundred member organizations, including convention and exhibition venue owners, exhibition institutions, convention organizers, design and building companies, ritual companies, translation companies, security companies, guesthouses, hotels, travel agencies, customs clearance organizations, logistics, passenger services, inkjet printing companies, photo studios, education training and theory research institutions, etc.

Back to list