Association Member Detail
Hong Kong Exhibition & Convention Industry Association (HKECIA)
INFO
Address: Gloucester Road P.O. Box 28346, Hong Kong
Tel: +852 2558 1238
Fax: +852 2558 3074
E-mail: enquiry@exhibitions.org.hk
Website: http://www.exhibitions.org.hk
Contact Person: Ms. Alexandra Seto, Association Manager

About the Association
The Hong Kong Exhibition & Convention Industry Association (HKECIA), founded in 1990, is the trade body set up to promote Hong Kong as the Trade Fair Capital of Asia.

Our association has over 100 members today and characterized by a firm commitment to providing benefits for our members through strategies that promote and encourage efficiency and professionalism.

Today, the HKECIA provides a united voice for exhibition and conference organizers, venue managers and operator, design houses and contractors, trade media and publishers, database management and registration service, freight forwarders, airlines, hotels and travel agents. As the only body representing the exhibition and convention industries in Hong Kong, the HKECIA formulates positions on issues relating to our industry and expresses our view through different channels.

Through our executive and various subcommittees, the HKECIA works with the government, relevant organizations and trade bodies to address issues while focusing on ways to bring more exhibitors and visitors to Hong Kong.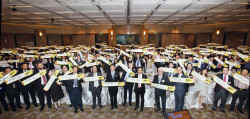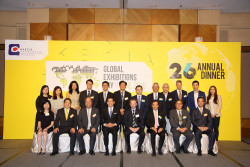 Back to list