Association Member Detail
Indian Machine Tool Manufacturers' Association (IMTMA)
INFO
Address: 10th Mile, Tumkur Road, Madavara Post, Bangalore – 562 123. (India)
Tel: +80 91 6624 6600
Fax: +80 91 6624 6661
E-mail: bala@imtma.in
Website: http://www.imtma.in
Contact Person: Balasubramanian.S/ Executive Director & Head – Trade Fairs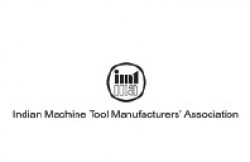 About the Association
Constituted 70 years ago for promotional support, Indian Machine Tool Manufacturers' Association (IMTMA) is the apex industry body for the machine tool sector in India.

Comprising of large, medium and small scale units, the membership of IMTMA includes manufacturers in the entire range of metal working machine tools, accessories and other ancillary equipment for machine tools, cutting tools and tooling systems along with trading companies. In short it is the single point of contact for the machine tool industry in India.

The Association is deeply committed to support the industry to increase competitiveness, technology, productivity and quality to ensure its overall advancement and growth. The Association is also proactive in taking new initiatives to promote advancement of metal working manufacturing in India.

Parakramsinh G. Jadeja, Chairman & Managing Director of Jyoti CNC Automation Limited is the present President and P. Ramadas, Managing Director, Ace Manufacturing Systems Limited is its Vice President. V. Anbu is the Secretary, Director General and Chief Executive Officer.
Back to list