News/News Detail
2019 TIMTOS Grand Opening- March 4 at Taiwan's First 'Green Building Gold Label' Taipei Nangang Exhibition Center Hall 2
2019/03/06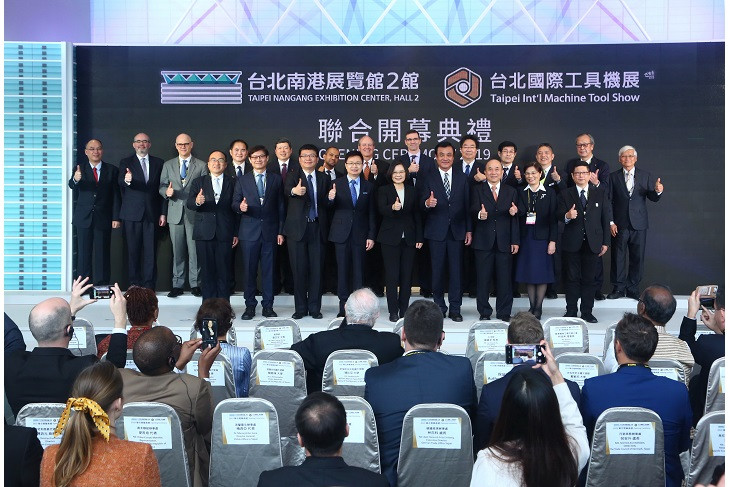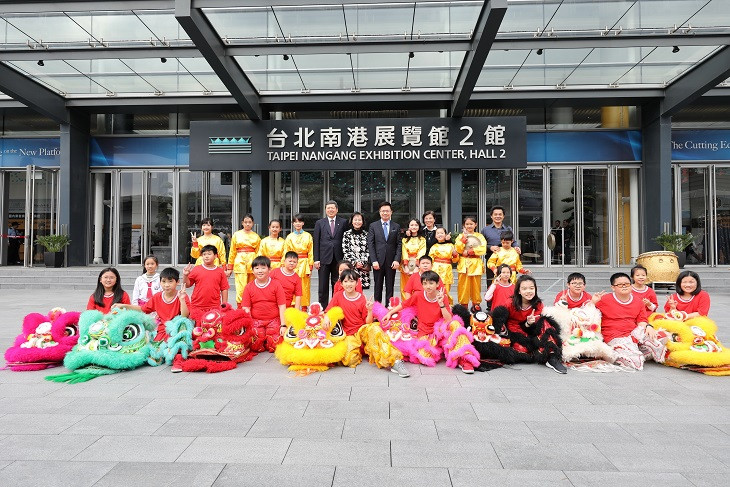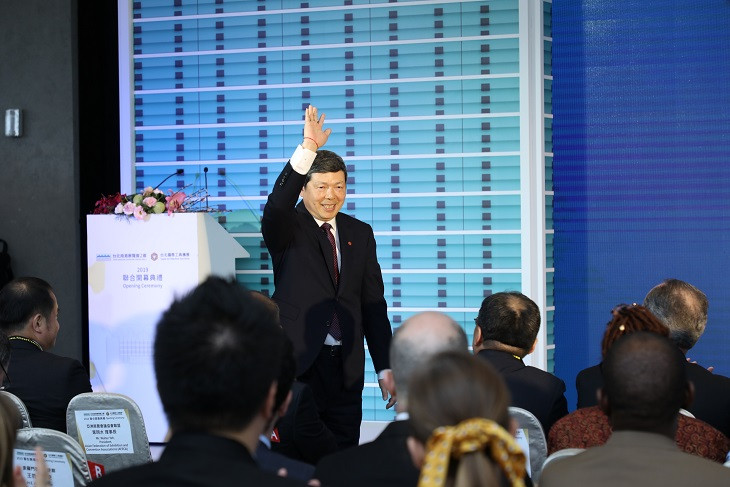 The 27th Taipei International Machine Tool Trade Show (TIMTOS) and Taiwan's first 'Gold-Standard Green Exhibition Hall', Taipei Nanagang Exhibition Center, Hall 2 (TaiNEX 2) jointly opened on March 4th. The President Dr. Ing-Wen Tsai, Mr. Jia-Chyuan Su, the President of Legislative Yuan, Mr. Wen-Sheng (Vincent) Tseng, the Deputy Minister of the Ministry of Economic Affairs, and Mr. James C. F. Huang the Chairman of Taiwan External Trade Development Council (TAITRA) and Mr. Alex Ko, the Chairman of Taiwan Association of Machinery Industry (TAMI) were invited to open for the show.

Co-hosted by TAITRA and TAMI, the '2019 Taipei International Machine Tool Show (TIMTOS)' takes place March 4-9, at Taipei Nangang Exhibition Center Hall 1&2, and TWTC Hall 1&3. The six-day show, the largest in TIMTOS' history and the third largest of its kind in the world, gathers 1,230 exhibitors and brought to life 7,000 booths – the greatest number of booths ever used in Taiwan, as well as welcome 7,500 international buyers and 52,700 Taiwanese industry visitors.

TIMTOS is the first international show to take place at Taipei Nangang Exhibition Center, Hall 2 (TaiNEX 2). The much anticipated TaiNEX 2, which is awarded 'Gold-Standard Green Exhibition Hall', has a total floor area of 156,700 sq. m2 and capacity of up to 32,000 people. The joint grand opening of TaiNEX 2 and TIMTOS 2019 will create momentum to Taiwan's MICE industry and upgrade the international status of Taiwan's industries.

This year TIMTOS presents an "AR Experience Zone" for the first time, which uses Augmented Reality (AR) to demonstrate the structures of metal-forming machines. Taiwanese metal-forming machinery companies apply robotic arms, automatic die change systems, sensors, and AR applications and together with production management systems and remote management, to build smart production lines of sheet metal and aluminum alloy casting. This corresponds to TIMTOS's themes 'Industry 4.0, Smart Manufacturing', featuring Industry 4.0 and smart manufacturing solutions and complete machine tool supply chains. For example, YCM's Smart Factory, Kao Fong's new 5-Axis Machine and Double-column Machine, and Honor Seiki's new generation machine tools specifically designed for making aircrafts.

Furthermore, the TIMTOS Summit at TICC on March 5-6, assembled top executives from international and local firms including ABB, Optomec, Dassault Système, Airbus, DMG, Siemens and Bosch Rexroth. They focused on 'Machine Intelligence and AIoT', 'Additive Manufacturing', 'Innovation in Aerospace Manufacturing', 'Automotive Manufacturing Revolution' to explore state-of-the-art technique application and industrial trends.

The show opened daily from 10:00 to 18:00, March 4-9. Free admission with business cards was available for professional visitors. Tickets could be purchased for the general public (NT$200 per ticket - booths were open till 16:00), local students from industry-relevant fields require a student ID for free admission. The show is not admit children under 12 years old.

For more information, please access TIMTOS official website at timtos.com.tw.

Read more news