News/News Detail
THE MOST IMPORTANT ANNUAL CORONATION (2016 AFECA AWARDS) IN ASIAN MICE IS ON THE WAY
2016/10/28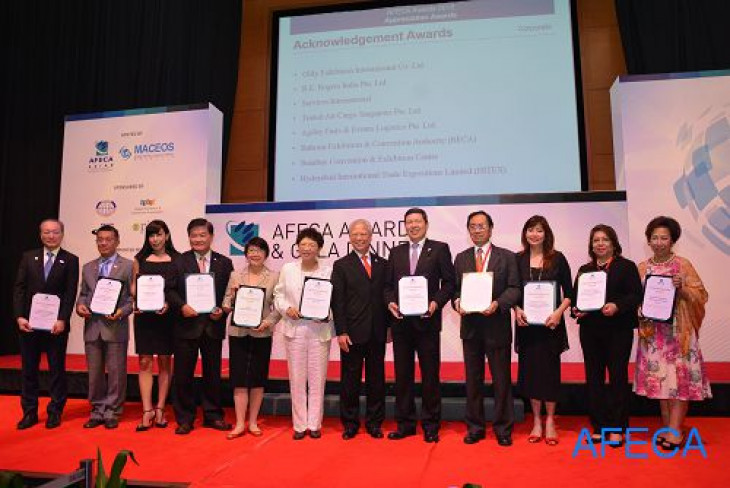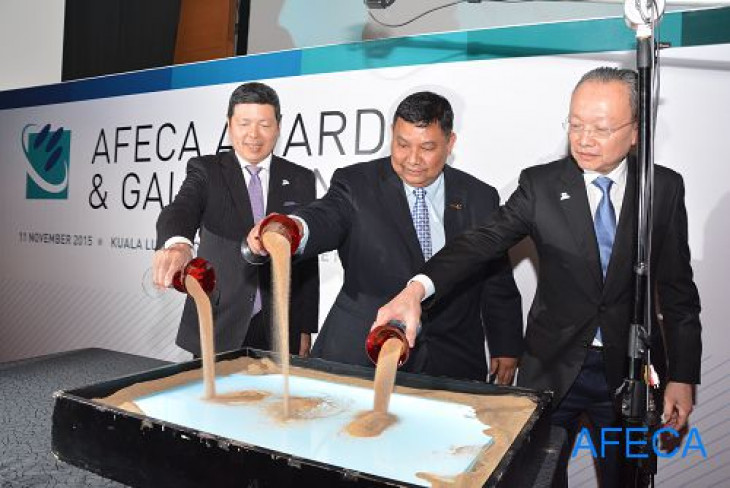 All Outstanding Leaders, Professionals and Talents in Asian MICE Will Gather in Xiamen and Witness the Most Honorable Moment for
Awards Winners.


24 October 2016, Taipei: The Asian Federation of Exhibition and Convention Associations (AFECA) will hold its second and biggest staging thus far of its 2016 AFECA Awards on 7 November in Xiamen, Fujian, China.

With a continued pursuit for excellence and to acknowledge deserving individuals and corporate organizations for their outstanding contributions in the global MICE industry, AFECA Awards has become the most honorable proof in Asia and one of the most recognized icons in the world.

A total of 39 nominees representing 7 Asian countries/areas will be vying for the honors of Outstanding Trade Exhibition Awards, Outstanding Consumer Exhibition Awards, Outstand Convention/Congress Awards, Outstanding Service Awards, Outstanding Venue Awards and AFECA Young Professional Awards. With 11 nominees, the Outstanding Trade Exhibition Awards is expected to generate the fiercest competition.

"We are honored to have judges from Hong Kong, Japan, Malaysia, Singapore, South Korea and Taiwan. Every single nominee is extremely well qualified, and we will have the highest quality of expertise during the judging process." said Marisa D. Nallana, Chairperson of the Awards Committee

Walter Yeh, President of AFECA also expressed his anticipation for the competition. "I expect the AFECA Awards to be influential enough to benefit organizers on winning international acclaim as well as enhancing Asian competitiveness in global MICE.

Starting this year, winners will be given the recognition of using the "AFECA Recognized" logos, which will be presented to the following three categories: AFECA Recognized Event, AFECA Recognized Venue and AFECA Recognized Service Provider. 'AFECA Recognized' will be the first Asian recognition. It endorses high quality, innovation and sustainability of the organizers who are endowed with this recognition.




About AFECA

The Asian Federation of Exhibition and Convention Associations (AFECA) was established in 2005, with a mission to promote and enhance the MICE industry in Asia. AFECA has over 131 members, covering 17 nations/regions in Asia. AFECA is currently the leading MICE association in Asia, and with access to other global MICE associ-ations, AFECA is the gateway for Asia to reach out to the rest of the world. The long-term vision for AFECA is to be a strategic partner in the creation of a world federation representing the exhibition and convention industry in Asia.

For more information, please visit afeca.asia/ or contact the AFECA Secretariat: MS. SUSANNA CHANG at the AFECA Taipei Liaison Office (afecaawards@afeca.net).

Read more news