News/News Detail
AFECA Asia MICE Youth Challenge 2021, 25 November 2021 at 2pm (SGT) - Watch via Online Streaming
2021/11/25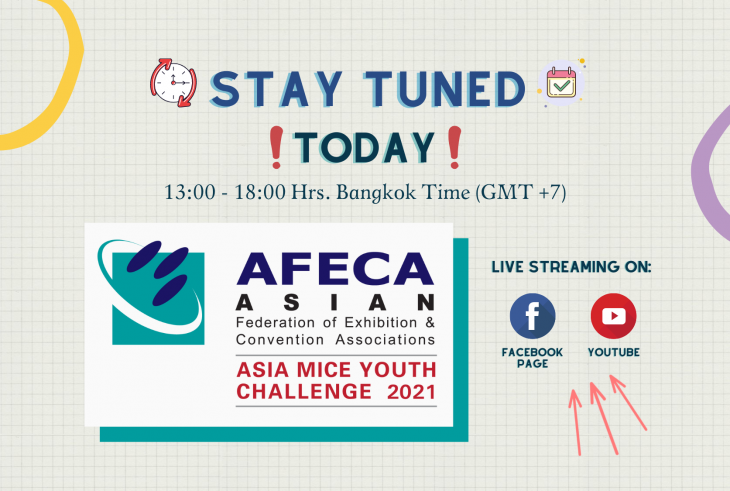 We can't wait to see all of the incredible works from the talented teams.

You can now check out the programme booklet for more information on AAMYC2021:
"premierthailand.com/AFECA_MICE_Youth_Challenge/main/AFECA_MICE_Youth_Challenge_Ebook_v1/"

Wish all participating teams the best of luck!

Stay tuned to the AFECA Facebook page and AFECA YouTube channel for our live stream broadcast of the competition!

Live Streaming on:
Facebook:
"facebook.com/…"
Youtube:
"youtube.com/channel/…"
Read more news