News/News Detail
6 Days Left to AFECA Webinar: New Opportunity on Metaverse for MICE Industry, on 24 May 2022
2022/05/18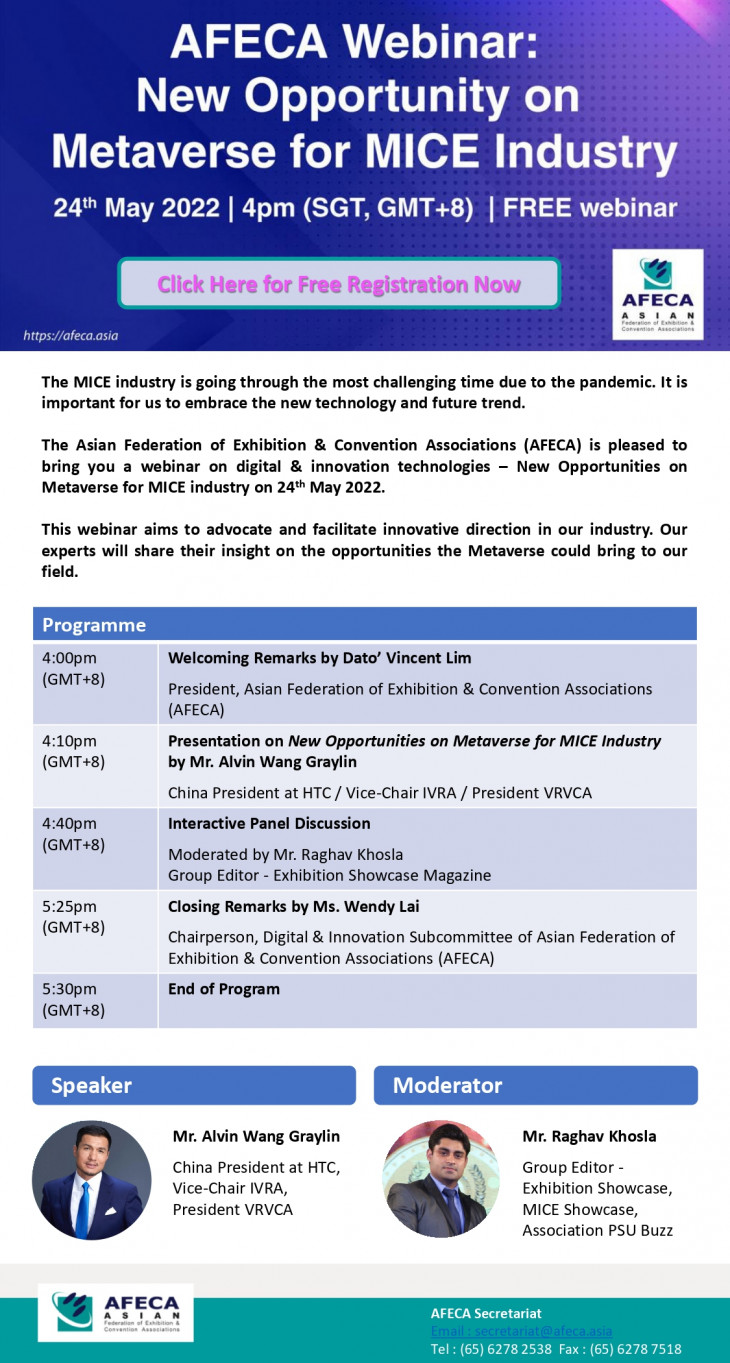 Aiming to advocate and facilitate innovative direction in our industry, we hope that the upcoming AFECA webinar: New Opportunity on Metaverse for MICE Industry, to be held on 24th May 2022, Tuesday at 4pm (SGT, GMT+8) would be an informative session for all our valued members. The audience will be able to pose questions to our distinguished panellists during the moderated discussion.

AFECA would like to invite and encourage members to actively participate in this upcoming webinar and grateful if you could share the webinar information with your colleagues and contacts who may be interested to join the webinar.

Register now to grab a place at this free webinar through this registration link: "us02web.zoom.us/webinar/register/…"

Read more news