News/News Detail
Voices of the Exhibition industry, Global Exhibitions Day 2022 – 1 June 2022 #GED2022
2022/05/20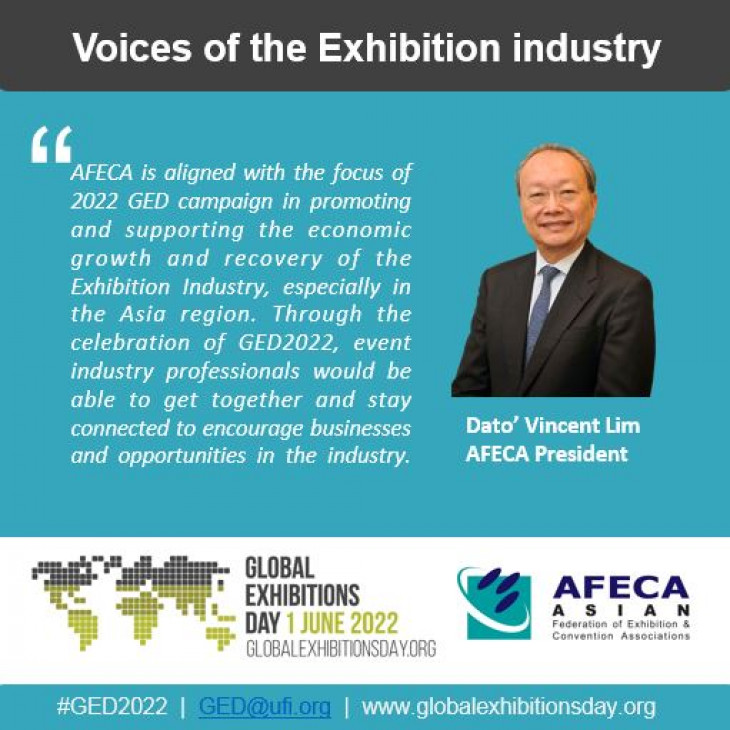 "AFECA is aligned with the focus of 2022 GED campaign in promoting and supporting the economic growth and recovery of the Exhibition Industry, especially in the Asia region. Through the celebration of GED2022, event industry professionals would be able to get together and stay connected to encourage businesses and opportunities in the industry." – Dato' Vincent Lim, AFECA President.

As a partner association supporting #GED2022, AFECA would like to encourage all members to join the GED celebrations on 1 June 2022 by highlighting the impact of exhibitions on local economies – both in building businesses and connecting people from around the world.

For more information on GED 2022, please visit the GED 2022 website at: "ged.eventmaker.io/"
Read more news