News/News Detail
Countdown: 5 more days to Global Exhibitions Day 2022 – 1 June 2022 #GED2022
2022/05/27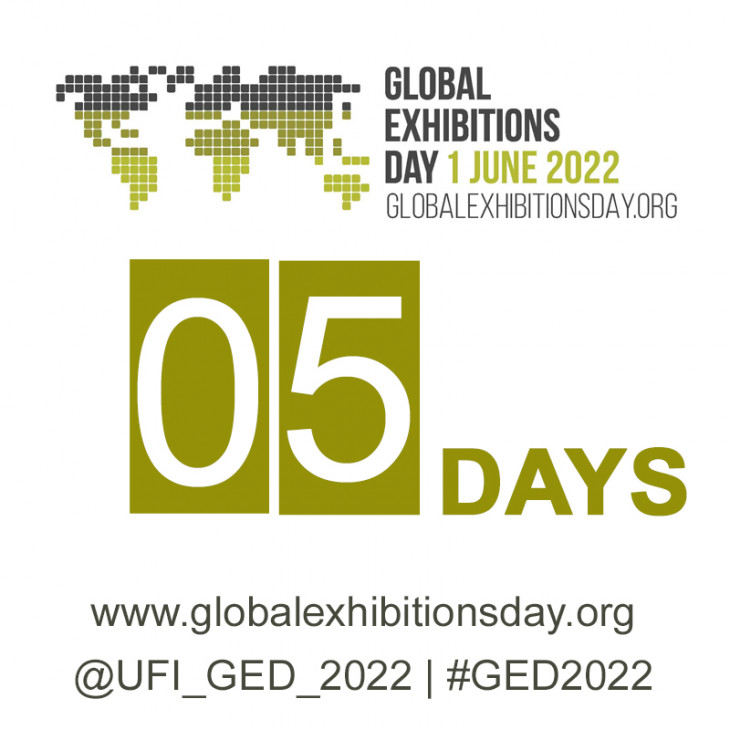 The countdown begins – 5 more days to Global Exhibition Day 2022 on 1 June 2022.

As a partner association supporting #GED2022, AFECA would like to encourage all members to join the GED celebrations on 1 June 2022 by highlighting the impact of exhibitions on local economies – both in building businesses and connecting people from around the world.

For more information on GED 2022, please visit the GED 2022 website at: "ged.eventmaker.io/"

Read more news