News/News Detail
AFECA MICE Youth Challenge 2022, 24 November 2022 (Online Edition)
2022/11/22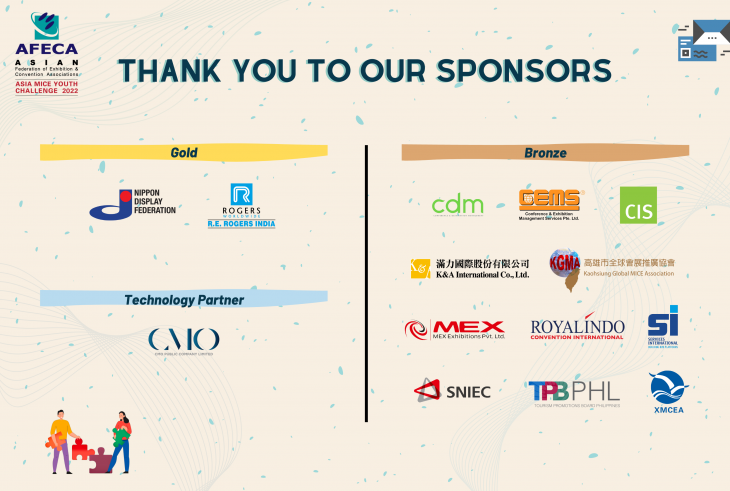 Our deepest appreciation to all of our sponsors/partner for AAMYC2022!
We are genuinely thankful for your most generous associations.
We look forward to working with you for our prosperous future.

And don't forget to mark your calendar for the championship round live stream broadcast.

See you at AFECA-The Asian Federation of Exhibition and Convention Associations Facebook Page "facebook.com/…" on November, 24th!
Read more news