News/News Detail
Global Exhibitions Day 2023 – 7 June 2023 #GED2023
2023/06/07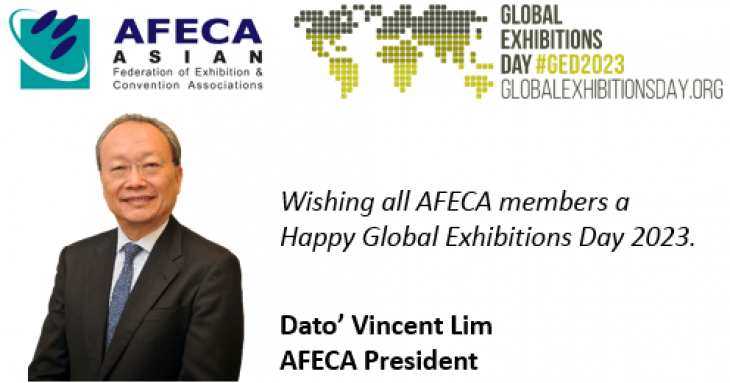 AFECA President, Dato' Vincent Lim wishes all AFECA members a Happy Global Exhibitions Day 2023.

As a partner association supporting #GED2023, AFECA would like to encourage all members to join the GED celebrations today, 7 June 2023.

For more information on GED 2023, please visit the GED 2023 website at: "ged.eventmaker.io/".

Read more news