News/News Detail
TECA and TAITRA Jointly Celebrate Global Exhibition Day 2017
2017/06/08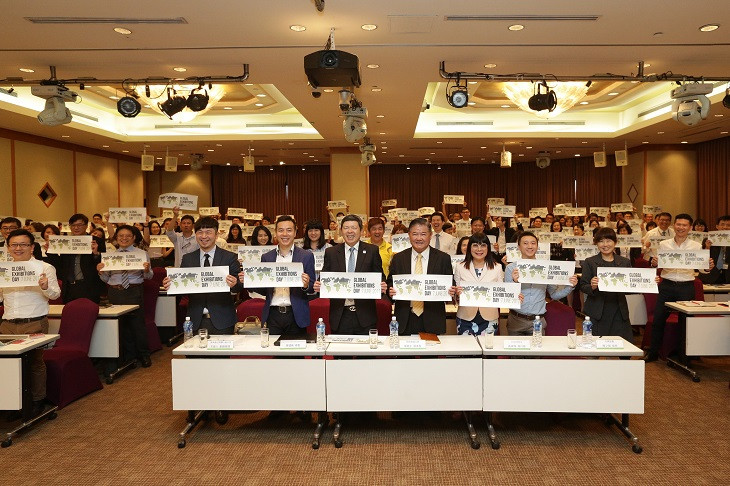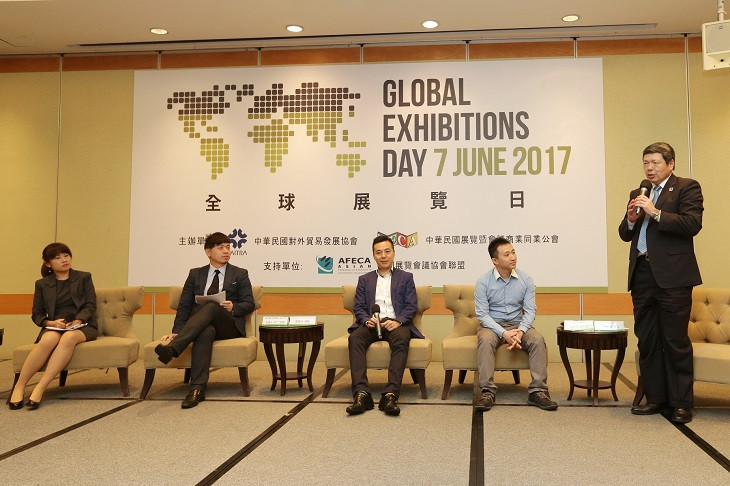 Global Exhibition Day 2017 is scheduled for June 7 to highlight the exhibition industry's contribution to economic efficiency, and as a global exhibition industry to celebrate the festival. In response to this event, Taiwan Exhibition and Convention Association (TECA) and Taiwan External Trade Development Council (TAITRA) held a Global Exhibition Day Seminar on June 5 at the Taipei International Convention Center; the seminar attracted over 200 attendees, including representatives from major exhibition corporations in Taiwan.

The seminar was chaired by Mr. Walter Yeh, President of TAITRA, TECA and AFECA (Asian Federation of Exhibitions and Conventions Association); speakers included Sum Wong, CEO of EventXtra; Alan Wong, Regional Director at Ungerboeck Software; CJ Wong, Vice President of neo@Ogilvy; and Carol Chow, Manager of IT Services and Data Management Center, TAITRA to share their opinions and experiences on Event technology and big data issues. David Dubois, President of the International Exhibitions and Events Association (IAEE); Dilys Yong, Honorary President of AFECA; and Vincent Lim, Chairman of the Malaysian Convention and Exhibition Association all made special recordings in support of the seminar.

Yeh opened the seminar by stating that the use of technology at exhibitions is changing, gradually becoming more and more prevalent with each passing day. All speakers also used personal experience to provide in depth analysis, and discussed the importance of collecting data from past events to improve exhibition services in the future.

In addition to Taiwan, global associations from more than 40 other nations and regions participated in the "Global Exhibition Day" celebrations, showcasing the significance of the exhibition industry to global economic development.
Read more news