News/News Detail
[2017 AFECA Asian Awards Winners] Outstanding Venue Award 2nd Place_Suntec Singapore Convention & Exhibition Centre
2017/10/09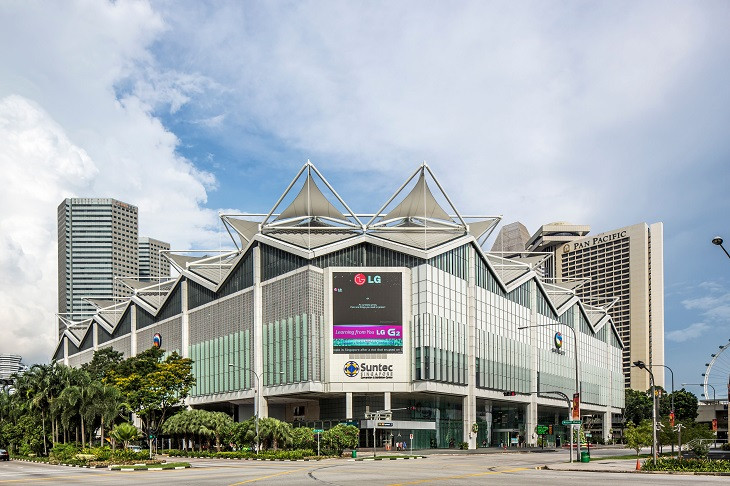 [2017 AFECA Asian Awards Winners]

Outstanding Venue Award
2nd Place

Suntec Singapore Convention & Exhibition Centre

● Message:

The Preferred Place To Meet

Partner with Suntec Singapore experts to create your own immersive experience. Work in 42,000 square metres of flexible and customisable event space with free high-speed WiFi provided. Dine at 300 local and international restaurants serving world-class cuisine by top chefs. Rest in one of the impeccable 5,200 five-star hotel rooms to experience luxury of the highest order. Shop at 1,000 retail outlets. Choose the venue, destination and event management teams that have delighted millions of visitors over 20 years and counting. View us from virtually every angle on Suntec 360 or visit suntecsingapore.com.

● About Suntec Singapore Convention & Exhibition Centre :

Suntec Singapore is the World's Leading Meetings & Conference Centre, located at the heart of Asia's most integrated meetings, conventions and exhibitions hub. With great versatility featuring 42,000 sqm of flexible, customisable space, free Wi-Fi, digital signage, an excellent range of culinary choices and a dedicated team of service experts, this award-winning facility can cater to events from 10 to 10,000 persons.

Only 20 minutes from Changi International Airport, Suntec Singapore is conveniently located in the Central Business District and just minutes from the city's entertainment and cultural attractions. Suntec Singapore offers direct access to 5,200 hotel rooms, 1,000 retail outlets, 300 restaurants, 6 museums and Esplanade – Theatres on the Bay.

Read more news